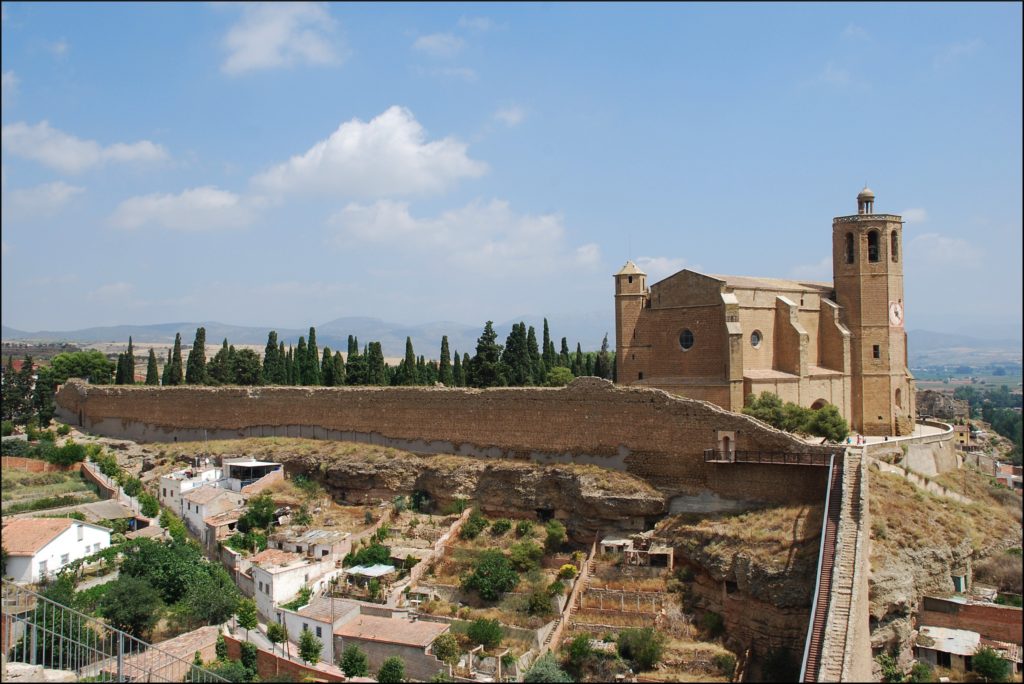 The rest of the walls of Balaguer that are conserved at the moment occupy the high part of the crag above the old town of Balaguer and in some sections they are integrated in this.
The first walled sections of the village would have to do with the Muslim establishment of the Plan de Almatà, of which there are still visible remains but not restored or visited.
As the population changed location to locate on the eastern slope of the Almatà Plan and on the left bank of the Segre River, the wall was also moved to cover these spaces, especially from the eleventh century, but above all to the 13th and 14th centuries.
The different devices used and which can still be observed today, bear witness to the numerous renovations and refurbishments. A series of portals and towers controlled the passage and still remain vestiges.
More information in: www.catalunyamedieval.es